QUILTS I GLADE FARGER
HJEMMESIDE FOR MARIT RASMUSSEN GUNDELSBY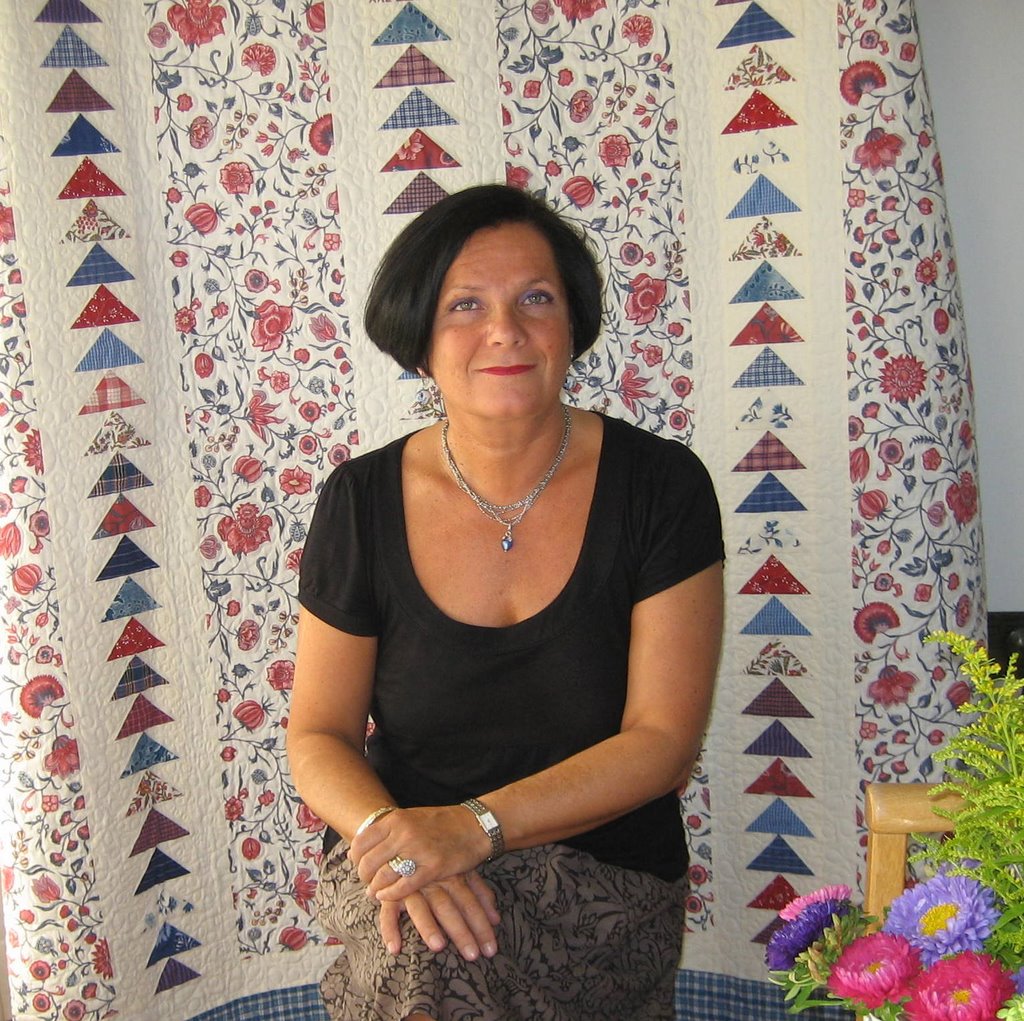 OM QUILTING OG PATCHWORK
Betegnelsene quilting og patchwork brukes om hverandre av norske quiltere.
En quilt er et vattert sengeteppe hvor forsiden er sydd sammen av lapper.
En patch er en tøylapp; patchwork betyr å sy sammen tøylapper til et helt stykke.
Quilting heter vattering på norsk.
Å applikere er å sy tøylapper oppå et annet tøystykke.
Patchwork, quilting og applikering gjøres både for hånd og med symaskin.
For å vattere store arbeider kan det brukes spesielle quiltemaskiner.
Quilten består av tre lag: forside, vatt og bakstykke. Det brukes både vanlig bomullstråd og spesiell quiltetråd.
Quilting blir brukt til sengetepper, veggtepper, bilder og klær.
Det er en fascinerende hobby hvor quilteren kan lage noe som både er
vakkert og nyttig.
ABOUT QUILTING AND PATCHWORK
Norwegian quilters use the terms quilting and patchwork to describe the same
technique: how to use a needle and thread to join three layers of material
into a quilt.
A quilt is a quilted bedspread with a top sewn together from patches of
cloth. The sewing together of patches is called patchwork.
Appliqué is a sewing technique where patches of material are sewn on
top of a larger piece of cloth.
Patchwork, quilting and appliqué are done by hand or machine. For large quilts, there are special longarm quilting machines.
The quilt has three layers: the top, the batting and the backing. To quilt the
layers together one may use regular cotton thread or special quilting thread.
Quilting is used for bedspreads, wallhangings, pictures and clothes.
It is a fascinating pastime which enables the quilter to make something
beautiful for everyday use.